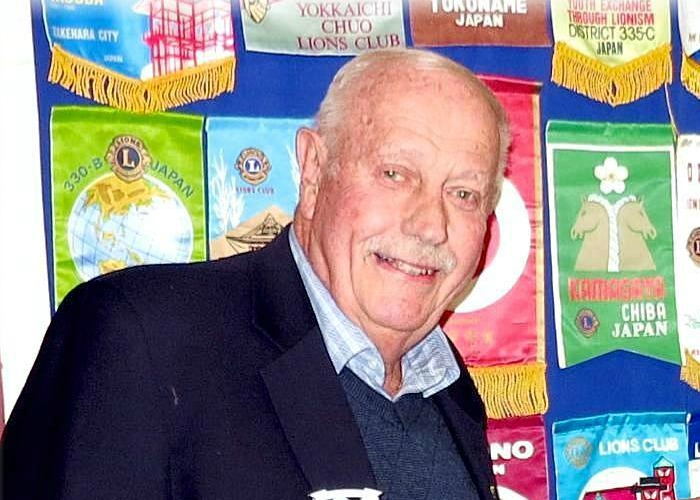 Well, only a few days to go until the Change of Officers and I am strippedof my Badge. Soon I shall be referred to as Colin WHO? A new President will rise to lead our Club. The Club has survived my tenure. Amazing.
So what has happened over the past year?
Unfortunately we lost one member who wanted to study full time for his legal qualifications. He says he will return in the future. We gained four new members, taking our roll to twenty five. On the membership drive by Paul we started the new Cyber Club which looks full of promise. Our website has been modernised and been loaded with many extras. The public can access membership applications, newsletters, club news, events, history etc. links to our Facebook, Instagram and Neighbourly pages. Members can access a password area for financials, Minutes, Volunteer hours, Alan's Process Manual, group emails, calendar etc.
Through the membership survey we formed the The Think Tank committee. This has among other things started inter-club interaction with the first dinner held at Bucklands Beach with the Pakuranga-Panmure and Bucklands Beach Clubs. Our club will host the next one. We also arranged for the Club Presidents' to agree in principal to future combined Lions big projects. Also we are now actively negotiating with Pakuranga Rotary to be involved with them on two projects that are bigger than each club can staff by themselves. We tried two different venue changes. Celsius where we attended for several meetings. Then Dannemora Gardens which proved to be a success. The latter means we have parted company with Nixon Hall permanently. So no more table, chair setup and kitchen preparation. No more dish-washing details with partners cleaning up in the kitchen afterwards. We now have a venue where we can hold combined club functions in the near future in very modern surroundings. No more meal worries. Dinner service at the tables by friendly staff.
We had a successful Club Open Day to meet the public and this will continue later in the year. Our on-going events, Senior Citizens Luncheon, Summer Festival, Water Safety Picnic, continued successfully. Preparations are in place to secure better funding arrangements into the future. The Historical Village volunteers are still active although the weather has not been kind, but I am sure this will get into kilter again from August. We helped again at Camp Quality events, Christmas Lights, Christmas Cakes, Lions mints.

On the social front we had various luncheons and dinners at members' homes. Also a Christmas Dinner at the Blairs. We had a great fun Car Rally courtesy the Sheaths which will become a yearly event hopefully and open to other Clubs to join in.
Our school chip cooking is increasing with more schools asking to be involved. We have voted for a bigger return for the club so we can give more back to our community. The sausage sizzles are still very successful and raising funds for distribution. We feel we have ticked all the boxes and met all the criteria so today we applied for the Lions International 2017-18 Club Excellence Award. We are very hopeful. Our member, Lion Neil, has been elected for the second year as Zone Chairman. (You can recognise his home. He has a horse grazing outside.)

I feel our club is a close club, very strong and full of purpose. We are fulfilling an important part in our community and we all can be very proud. I thank you all for the support you have given me over the past year; especially to our partners who have supported us and put up with the extra work we have done at home, keeping the club ticking over.
So please let us have a full turnout at our "Change of Officers" dinner and enjoy a fun evening where speeches will be kept to a minimum. I know you will all support our new President and Officers over the coming exciting year.
I must sign off now as I hear violins playing quietly in the background but definitely getting closer.
President Colin. "Strengthen Our Future"