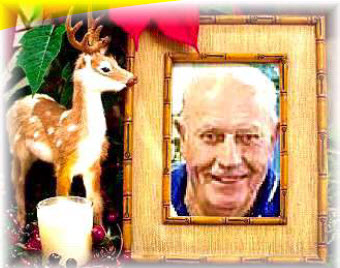 Hi Everyone.
Well, the year is drawing to a close and we are now thinking of family get-togethers,holidays and possible financial ruin as the credit card bills start arriving.
Our club over October and part of November has run up 150x volunteer hours according to the Community Service Register with some members still not registering their hours. Very impressive. Now with the Senior Citizens Luncheon, BBQ's, Howick Historical Village restoration, District Zone Meetings, Christmas Lights, etc. the total of volunteer hours before Christmas will be impressive as well.
At our last business meeting we addressed solving some of the member concerns revealed in the Membership Satisfaction Survey so a Task Force was formed with Lion Brian in the chair. Other members are Paul, Alan, Grant, Derek, Colin. The first item on the agenda to be discussed is investigating possible new Fund Raising Projects; to peruse what other similar clubs do to raise funds and whether it is feasible for our club demographics. As it is not possible to do this at business meetings this committee (Task Force) will meet in members' homes. So if any club members have any ideas on this subject please let one of the people listed above know. The first meeting will be shortly. I imagine we will meet very frequently.
By the time you read this the Senior Citizens Luncheon will probably be finished and have been an outstanding success. What could possibly go wrong? So the next big members' participation will be the Christmas Lights where we need a large member presence. The rosters for these nights of sheer fun and intense joy will be sent to you very soon. There is also a Howick Historical Village Fun Day repairing a Raupo hut on Dec 16. Not to be missed. (Beats trying to buy pressies for all the grandkids – less stress and cheaper as well).
So thanks to everyone for supporting me and June in my first six months as President. It is very much appreciated and I feel we have a very, very strong club; a very friendly club. Thanks to all our partners and spouses with their friendly support, encouragement and assistance when called upon. Howick Lions is a club to be proud to belong to.
Merry Christmas to everyone and have a good relaxing break with family and friends.
President Colin
Read the latest edition of our monthly newsletter - The Tatler