The Howick College LEO Club have been very busy sewing cushions for the Middlemore Hospital colorectal patients' therapy programme. One batch of cushions has already been graciously received and the LEOs will continue to make cushions to meet the current demand.
LEO Club President Crystal Verry's Report
This is a milestone meeting where we are inducting our new members. It is also special because we have Lions Rex Buckley with us. We continue to be grateful to the Howick Lions for them sponsoring our LEO Club and unfailing communicating with us about events and activities that we can get involved in.
Our LEO Club has been fairly busy this year with our highlights being the lunch time games, food festival table and sewing cushions for the colorectal patients of Middlemore Hospital. We made awesome contact with Chris Martin and team from the Pakuranga Panmure Lions Club for their personal contribution of cushion filler and fabric and fabric from Nick's Fabric in Otara. We are planning to continue with the sewing of cushions for the rest of this term and have opened the sewing also to the wider school and some members of staff have also contributed to the drive. Our LEO members served well at the school's hui for our Māori Community and our Pofiafia evening for our Pacifica community.
Two more events this term involve visiting a rest home to extend our interactions with the elderly and participate in the Howick Youth Cultural Day on 29 August at Ormiston Town Centre. We are still sourcing water tank installations but the delay seems to be with our school property manager as there are numerous on-site building renovations happening. Well done to all of you for your commitment to LEO so far this year.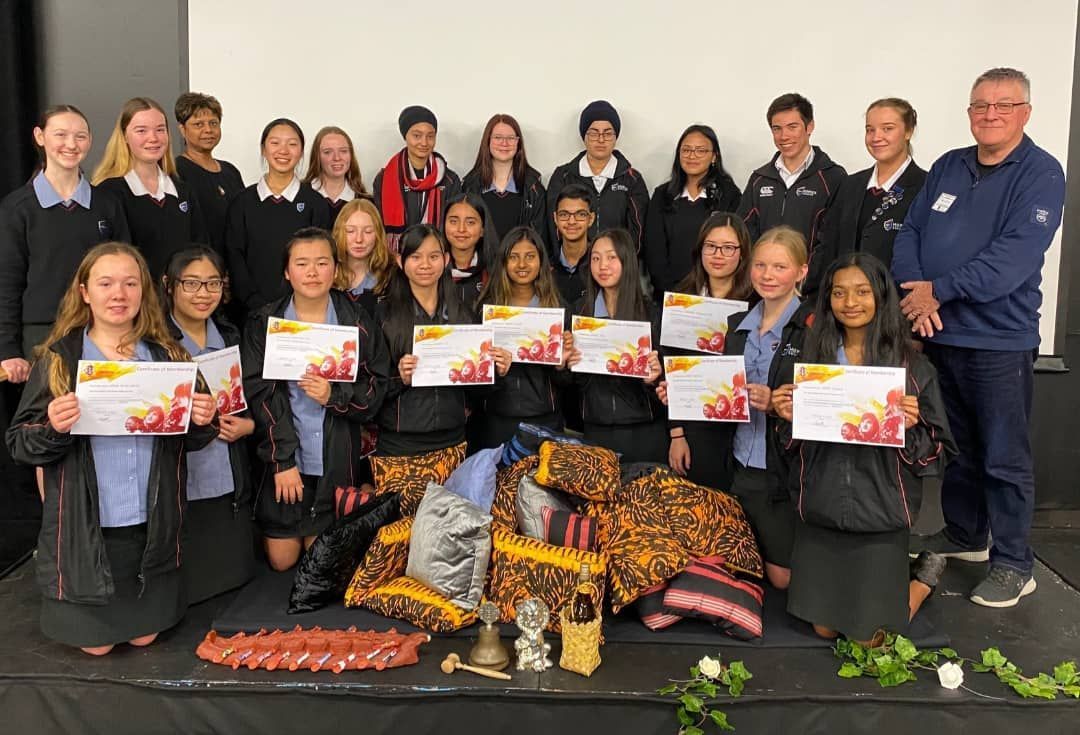 Howick College Leos Club at their recent induction ceremony showing the results of their colorectal cancer pillow project for Middlemore hospital