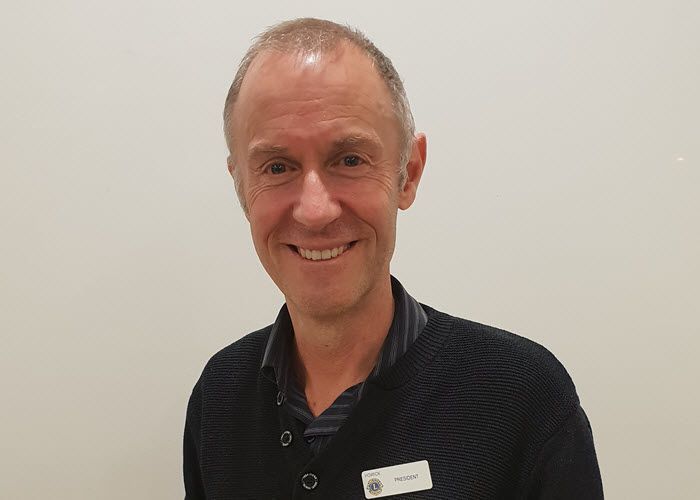 Greeting fellow members.
Firstly, a big thank you to Vice President Paul for filling in for me while I was away on a needed overseas holiday; much appreciated (good practice run for next year).
The last month has seen another successful day's painting at Howick Historical Village. Finally the weather was kind to us. Painting is a lot of fun when done as a group and the
time goes by surprisingly quickly. Just mind your clothes.
A special welcome to our visitor Rajiv Sondhi who attended the last two meetings and also joined us in the painting. Hope you enjoyed yourself Rajiv and the "hands on"
experience of being a Lion. A "shout-out" also to our other dinner meeting visitors: - Charles Wang, Wayne Bi, Iris and Stephen Leung and Jennifer Liang (Gary's wife). Hope to see
you all again. Good to see Gary back with us.
Another Sausage Sizzle was held at The Warehouse last month. Thanks to all those who helped out on the day. These activities are a great way to fly the Lions flag and get ourselves in front of the community. If you haven't
volunteered at all, or recently, please give it a go so it's not the same Lions every time.
At the last Business Meeting we agreed to re-run the Membership Satisfaction Survey again. Using the same form will allow us to compare the results with last year. Please take the time to complete the survey when it comes through …
it doesn't take long. Your feedback tells us whether we are on the right track. All constructive comments and suggestions welcome.
The 202K 'Lions in Action' District Convention is coming up 26-28 October in Takapuna so please think seriously about attending, even if it is only for a day session. Mark these dates in your diaries. These conventions gives us a chance to
meet other like-minded Lions and learn about what other clubs are doing. It also makes you appreciate the size of our District membership and feel part of something bigger than our own club.
Thought for the month:
Without community service, we would not have a strong quality of life. It's important to the person who serves as well as the recipient. It's the way in which we ourselves can grow and develop.
That's all for now,
President Derek
FUN * SERVICE * EXPLORE