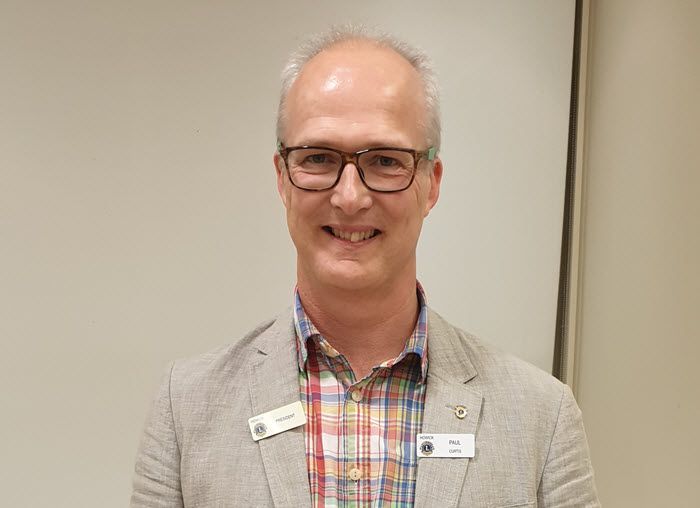 Dear fellow Lions
As we enter into the warmer months, our School Gala chip cooking season is getting into full swing. Last month we had Shelly Park and Owairoa, and this month we'll have Our Lady Star of the Sea, followed by Wakaaranga School in November. These are not only significant fund raising activities for our club, but also important for our profile.
There's no better publicity than being seen to be active in the heart of our communities.
On the subject of fundraising, after the last Business Meeting I reported that we made the difficult decision to cancel the Howick Lions Summer Festival 2020. We had applied to Auckland Council for $26,000 to cover the operational and marketing costs, but have only been awarded $15,000. In previous years we had been awarded $25,000. Sadly, it just doesn't make it financially viable to continue with the Festival and it would put the club at financial risk if we were to do so. Most of us have been involved in various incarnations of the Festival in previous years in some way, but I would particularly like to thank Grant Taylor for his leadership of the re-branded event and David Westwick and Colin Salt who worked hard to put together the funding application.
However, we are not beaten down! There was a strong desire from members at the Business Meeting to look at new ways of raising funds for our community. With that in mind, it was agreed each person would come to the October Business Meeting with at least one fundraising idea. This will mean a change to the meeting structure - but more on that later!
Online sales of our Beeswax Foodwraps have been disappointing, despite the page on our club's website attracting a large number of visits. However, there was a high level of enthusiasm at the last Business Meeting for a local leaflet drop, which Denis McKenna has in hand. Two other initiatives that have received much support, in principal, from our club are a men's health evening, and a tree planting day at Motuihe island. Both are in the planning stages, but are likely to happen. Watch this space!
At the last Business Meeting I also reported that Rex Buckley has, quite rightly, made the decision to step down as Secretary and to go 'at large' which he concentrates on his treatment and getting better. On behalf of our club, I send Rex our very best wishes.
Finally, I look forward to welcoming our 2nd Vice District Governor Roger Davies to our October Dinner Meeting.

Yours in Lions
Paul Curtis
Club President
"We Serve"