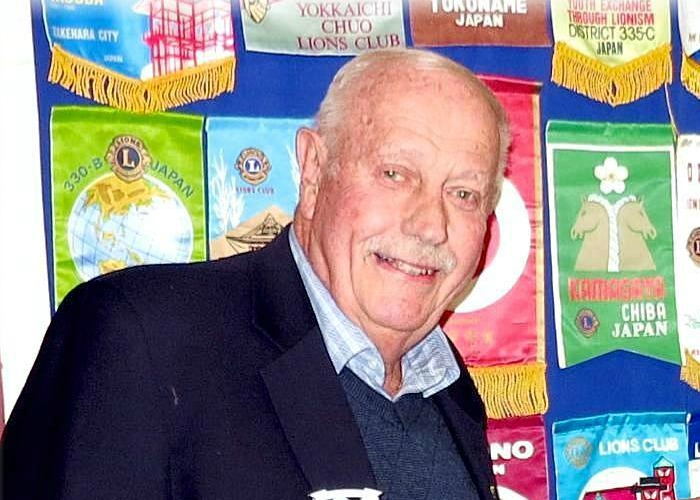 Well, it's been a very busy month of October. To recap we had our Howick LionsOpen Day. I would like to thank Paul and all the helpers who made it a successful event. This was our first one and we learned much for use in future Open Days which we hope to run annually. Thanks also to Ricky Singh from our Zone who came to help out for day. We had a visit from Simeon Brown MP and his wife, sold Kidz First blankets, mints, Christmas cakes, displayed Lions Projects and how we serve our Community, collected spectacles, hearing aids, old coins, raffled books etc. and also have three interested new members who Paul has followed up.
Myself and June received an invitation and attended the official re-opening of the newly restored Eckford's Farm Homestead at the Historical Village, representing our Club. Much mention was made during the speeches of the work the Howick Lions do helping to paint various Howick Historical Village buildings We attended Howick College 'Oscar Night' and the presentation of the Derek Wigzell Award for Excellence in Drama to student Jessica Bennett. Botany Downs College have yet to make their selection. A well attended movie night at the Monterey organized by Tony and Shona to see the film 'Maudie' with a light supper beforehand. At the end of the month the our District Convention at Orewa attended by 4x members, chip cooking at Star of the Sea Gala. A Botany BBQ on same day was postponed because of a logistics problem with members attending the Convention.
Our October Business Meeting was an important one and I was thrilled to see a large member turnout. There were many important things to discuss. We still do not have funding from the Howick Local Board for our February 'Summer Festival in the Park' but it looks like it will come through soon. We might even have it by the time you read this. Sincere thanks to Treasurer David who worked for days on the funding application and getting firm written quotes. We have decided to go ahead and start booking entertainers, stall holders, food vendors, operations etc. etc. This is because we are running out of time rapidly. Other business items – meeting venue, web site operational talk, Christmas Parade (get your legs waxed boys), Brian Harris Founders Award, Kidz First auction and dinner, Camp Quality, and the list went on. However, although a later than usual finish, an unusual amount of General Business was discussed and voted on.
Please note - our Nov 1st Dinner Meeting will be at the Celsius and the November Business Meeting will be at Nixon Hall. The dinner speaker is a very entertaining John Pringle from Angel Flight NZ Charity and I would hope for a very good attendance. It should be a very enjoyable night for all Lions and partners. The next HHV painting is the second Saturday in November. Please keep your thoughts on ideas for new income generating projects to help ensure the future of our club. A reminder 'Midnight Madness' is only a few weeks away and a good turnout of Lions is needed to man the Christmas Lights tent on that night. It is actually a very fun night and really shows off our Howick Lions to a large section of the community.
STRENGTHEN OUR FUTURE

President Colin Salt