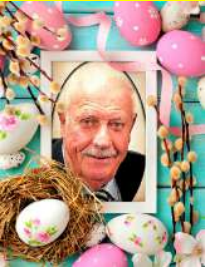 Greetings Lions, what an eventful past month; the Saturday / Sunday Cockle Bay weekend has come and gone. All Lions came to the fore and worked long hours to make the two days a great success. Many thanks.
President Elect Derek put forward the nominations needed to be formally voted on at the April Business Meeting then sent on to Lions International to be recorded and published. Thanks to those who have put their names forward.
He still needs a 2nd VP to support Paul when he comes into Office next year. Also Derek will be sorting out committees and their leaders for the July Change of Officers night; for which of course he needs to invite a VIP to officiate at the ceremony. All of this is essential to keep our club in existence and healthily going into the future. We need to give Derek our full support and help him when requested. I am sure we all will.
So the chip season has finished and members can relax a little. I might slip in a little Historical Village light relief so we do not become too complacent. Also we have started some inter-club social get-togethers. The first is on April 25 with Pakuranga-Panmure and Bucklands Beach. Please support these or there will be no point in arranging any more.
This month's Ramblings is short as our illustrious Editor has loads of other copy. (His words as he is overwhelmed with photos of our activities. Or is he actually giving me a sly hint?) I hope you all have a relaxing Easter break.
President Colin.
'STRENGTHEN OUR FUTURE'