New members are the lifeblood of any organisation and it was with great pleasure that we welcomed Ella Curtis and Alan Mead into the Club at our May Dinner Meeting. It was a particularly special night because Ella and Alan are the inaugral members of our Cyber Branch Club. Ella also had the double honour of being the youngest member to join Howick Lions Club (we believe). We're very fortunate to have Alan join us. He was a member of Leos for many years, has previously been a member of Lions, and is a Life Member of Camp Quality.
The induction ceremony was live streamed on Facebook so that Ella's Grandad in the UK (and a veteran Lion of many years, and a Melvin Jones Fellow) could watch her induction (camera work by Ella's younger sister!).
Both Lions we sponsored by Paul Curtis and the induction ceremony was presided over by our Zone Chair Lion Neil Hornblow.

(L to R) Alan Mead, Paul Curtis (sponsor), Zone Chair Neil Hornblow, Ella Curtis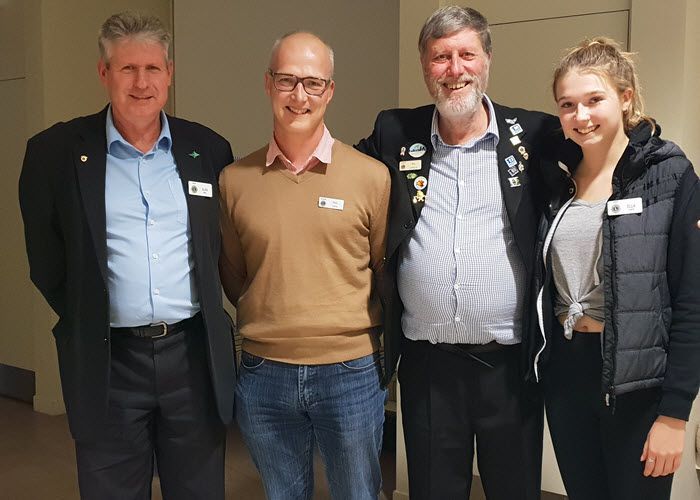 Video of the Induction Ceremony for
Ella Curtis and Alan Mead